By Helen Herndon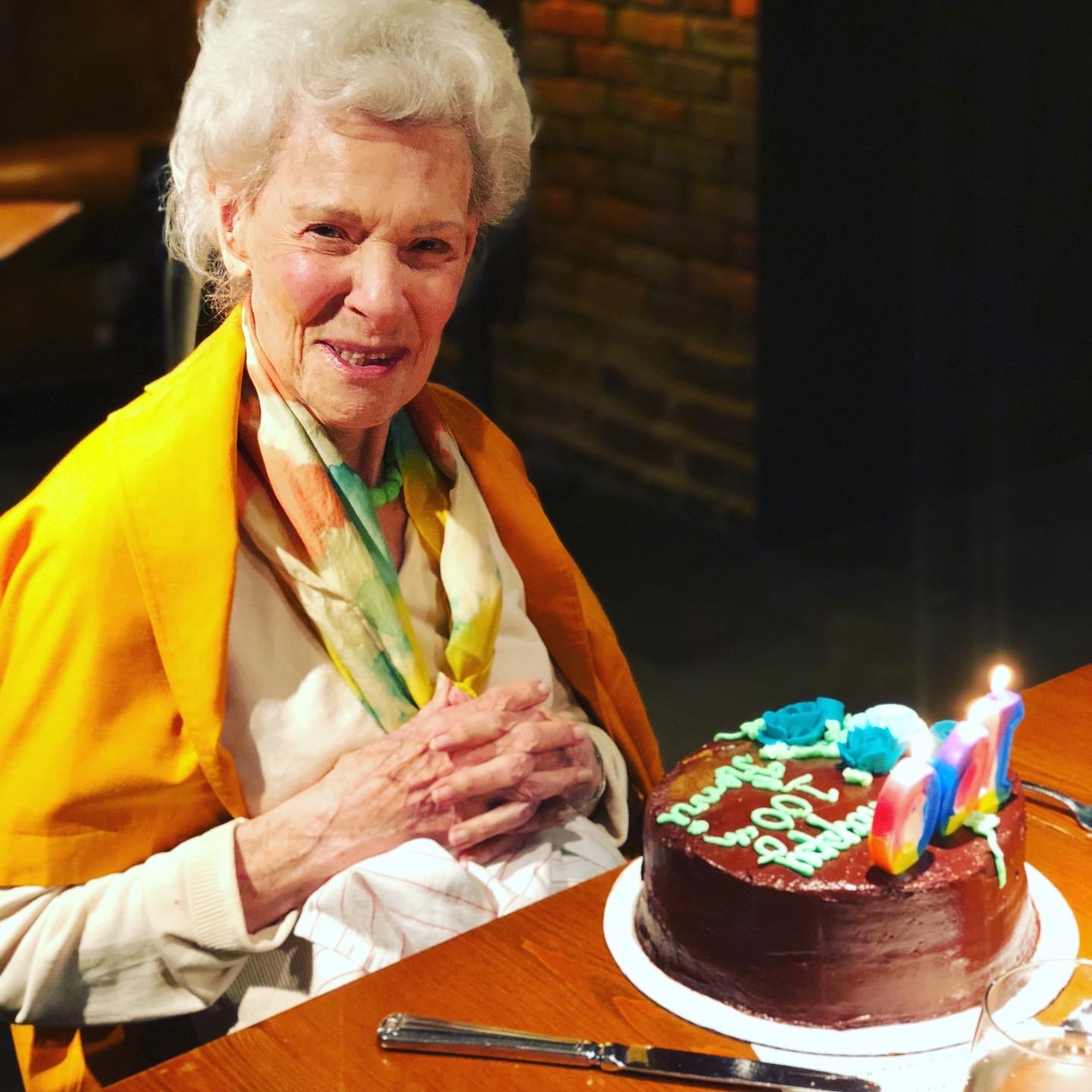 It is with much sorrow the ALMetro360 family announces the passing of our founder, Henrietta Boggs MacGuire. 
Before I officially came on the scene at then River Region Living Magazine, Henrietta was a personality to me — somewhat of a celebrity. Her gun-running days in Costa Rica over-throwing a communist government were legendary as was her sharp wit and steely determination. As a result, I came on board with a healthy dose of intimidation only to be pleasantly surprised at how easy it was to be in her presence — and how enjoyable. 
One of the perks of being the editor of the magazine was to share an office with Henrietta — when she wasn't galavanting over the globe. I held that privilege from 2016 to 2018. Often I would try and get her to talk about her life experiences. She would share a bit here and there but somehow the conversation always shifted. I would ask a question about her life in Birmingham before Costa Rica. Somehow we would end up discussing my girls and their passion for equestrian sports and replaying videos from their horse shows. I wanted to know what it was like meeting the President. That conversation somehow morphed into a discussion about raising three teenage girls in the 21st century. I believe that was one of Henrietta's gifts and one of the reasons she was such an excellent writer — she had a genuine interest in and was a keen observer of others.
I described my early experience with Henrietta in our inaugural "Women of Achievement Issue" in April of 2016:
I wish you could experience with me the many laughs we share almost every day. One of the things I enjoy most about Henrietta is that she enjoys a good chuckle and she has a wicked since of humor.
At 97 years young, Henrietta is a force with which to be reckoned. Quick witted, opinionated and plain spoken. If I ask Henrietta a question, I'm going to get a straight answer. I guess at 97, having done years of editing, she sees no point in being vague.
I wish there were some way to capture Henrietta's personality and make it exude from this page. There is enough of Henrietta, in terms of personality, to fill this page and many more. However, I find words fail me.
But since in this issue we are recognizing Women of Achievement from the River Region, it would not be complete without paying homage to our founder.  Yet, Henrietta's claim to fame is not that she started Montgomery Living Magazine, later to become River Region Living. Her impact is much greater and far reaching.
Born in Birmingham, as a young lady Henrietta traveled in the 1940s to Costa Rica to visit an aunt and uncle. There she would meet, fall in love with and marry Jose Figueres Ferrer who, with Henrietta's help, would overthrow the communist government and establish democracy in Costa Rica. Ferrer, otherwise known as "Don Pepe," is recognized as the Father of Democracy in Costa Rica and Henrietta its 1st First Lady.
I've yet to quiz Henrietta about her days in Costa Rica. She's had her hands full with my on-the-job training. But, she's not off the hook. She's got a lot of questions to answer. At the very least, she's got a book to sign. My copy of her autobiography Married to a Legend, "Don Pepe" will be arriving from Amazon next week. (I previewed the first few pages already and cannot wait to dive in!)
In the mean time I look forward to many more days of light heartedness and shared laughs with Henrietta in the office. But for now, Henrietta is staying busy writing, editing, proofing and training the new editor. At 97, there's still much to achieve.
Though much could be said of Henrietta's accomplishments, her greatest impact on us was as mentor and friend. The news of Henrietta's passing has saddened all of the ALMetro360 family — past and present. Former editor Jodi Hatley Smith wrote on her Facebook page: "I'm heartbroken. The world lost an amazing soul. I will miss her words of wisdom, quick wit and mere presence."
And these words came from Charlie Shamburger: "As Publisher for the magazine I had the privilege of working alongside Henrietta for over 17 years. She was an endearing force and engendered respect and admiration from anyone who knew her. Her documentary "First Lady of the Revolution", that aired on PBS in 2018, captured the poise, grace and steely determination which characterized Henrietta. She loved her family deeply. To her family and friends we offer our sincerest condolences. She will be missed."
Words aptly said. 
By the way, Henrietta did eventually humor me and sign my book. Her message reflects her usual flair —  a word of encouragement and a flash of wit:
"For Helen, thanks for bringing rainbows to the office. Saludos
Henrietta Boggs — your friendly neighborhood gun-runner"