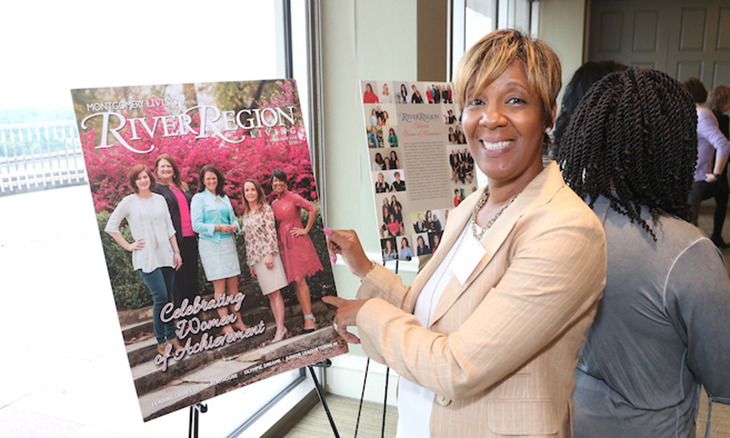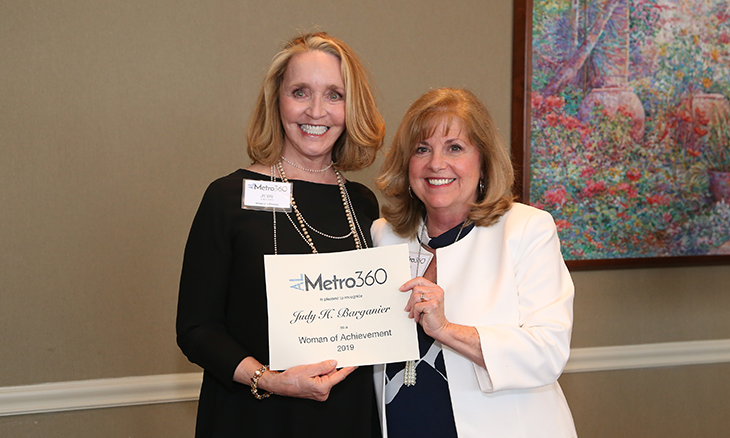 The heart of Alabama's past and present Women of Achievement honorees were recognized during a reception at the Capital City Club on April 18th. Friends, family and well-wishers came out to congratulate and show their support for these accomplished women. ALMetro360 Magazine began recognizing women who positively impact our businesses, the arts and our community in 2016 first as River Region Living Magazine.
Attending Women of Achievement received a certificate presented by ALMetro360's new Editor, Lynn Cox. In attendance from the class of 2019 were Lynn Carter, President and owner Southeast Cherokee Construction, Inc.; Jan Hill, Vice President and Chief Nursing Officer at Jackson Hospital; Ashley Jernigan of JBD Hospitality LLC, Kyser Property Management & Central Restaurant; Clare Weil of The UPS Store; and Judy Barganier from the Law offices of Judy H. Barganier and Winston W. Edwards, P.C.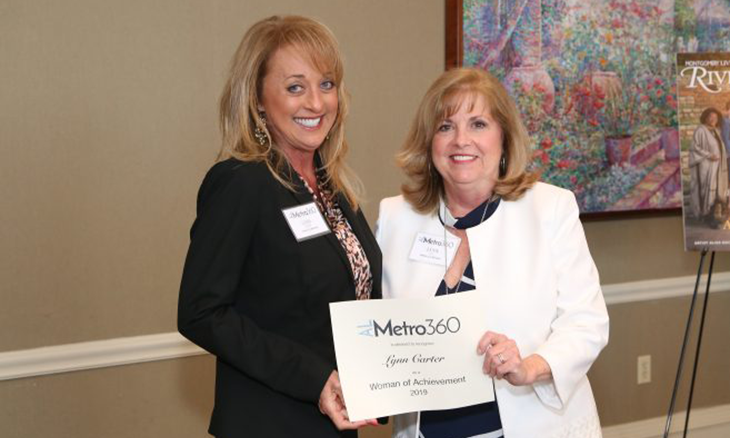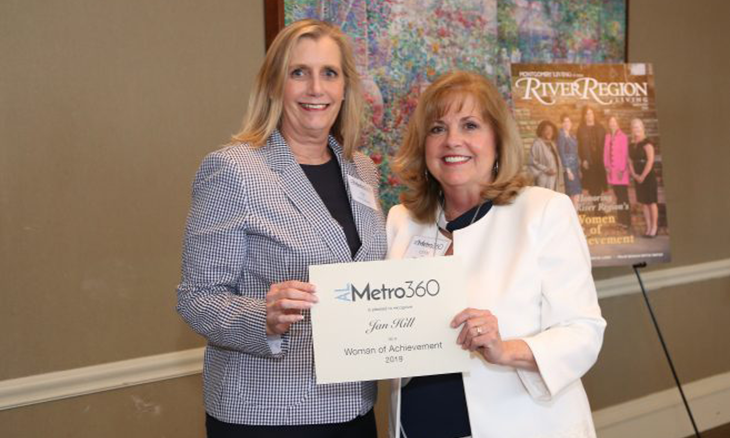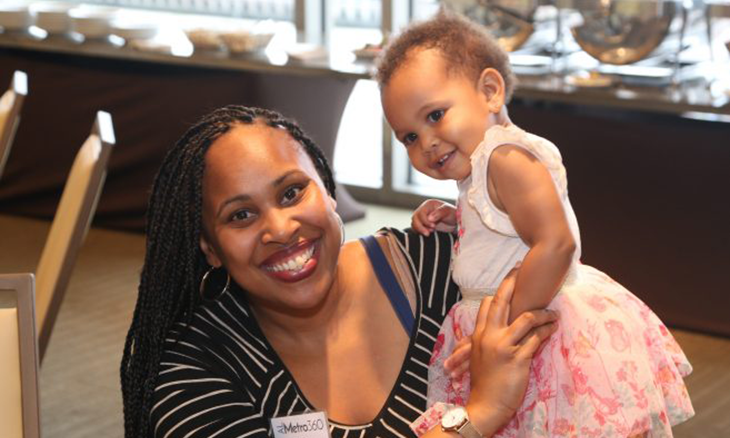 Also receiving certificates were Cassandra Crosby of CCI Premier ReDesign and Staging and Sieu Tang Wood of Tang's Alterations — both from the inaugural Women Of Achievement issue of 2016.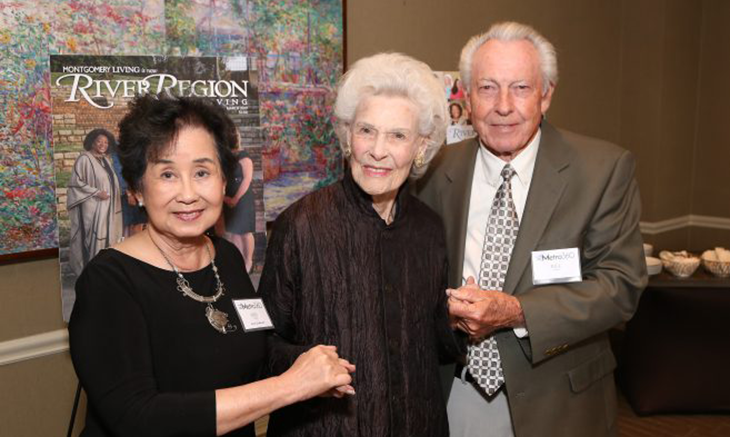 Other supporters and well-wishers of the Women of Achievement included ALMetro360's own Henrietta MacGuire and Helen Sevier — two trailblazing Women of Achievement in their own right. At 101 years young, former first First Lady of Costa Rica and founder of Montgomery Living Magazine (later renamed River Region Living Magazine and ultimately ALMetro360), Ms. MacGuire is in the office daily — when she is not traveling the world — and is a regular contributor to the magazine. As principle of ALMetro360 Helen Sevier — former owner and CEO of B.A.S.S., Inc which published Bassmaster Magazine, conducted the Bassmaster Tournament Series and BassMaster's Classic and produced the Bassmaster TV Show — guides and mentors the entire team at ALMetro360.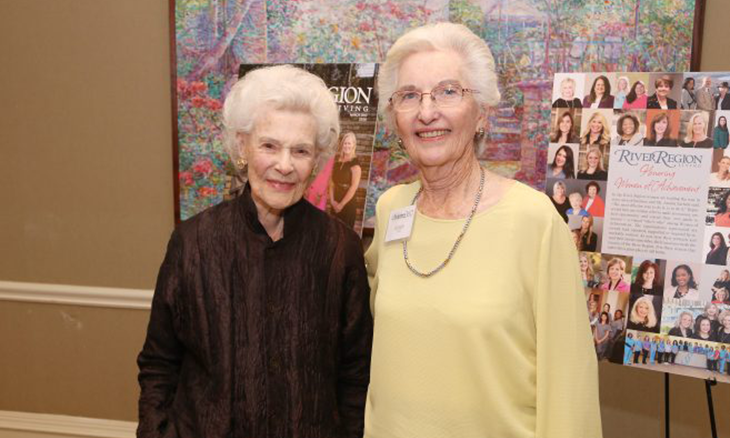 Dr. Porcia Love from River Region Dermatology and Laser, herself formerly recognized as a Woman of Achievement, was also in attendance. Priscilla Monnier, daughter of former honoree Priscilla Crommelin Ball of Alabama River Region Ballet, was sent in her mother's stead to show support for the ladies receiving recognition. These among many others were in attendance as tribute was paid to the Heart of Alabama's Women of Achievement.